An EAGLE EYE for perfection!

Proofreading

Copyediting

Developmental/structural editing

Writing, including ghostwriting and copywriting

Manuscript assessments

Editing/proofreading fiction (most genres), non-fiction manuscripts
Editing all types of written material including reports, brochures, etc.
Writing/editing websites, blogs, marketing material
Writing/editing memoirs, autobiographies, biographies
Localisation services (UK/US English to Aus English and vice versa)

Peace of mind; people you can trust
We provide a quality service
We communicate effectively to ensure customer satisfaction
We adhere to deadlines to guarantee a stress-free experience
We pride ourselves on attention to detail
Experienced writers/published authors
Businesses of any size and industry or profession
Government (national/state/local and agencies)
Not-for-profits
Universities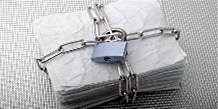 We understand the personal value and sensitivity of all documents entrusted to us, which is why a high priority is placed upon assuring 100% security and confidentiality for all documents. We also offer safe online payment options that do not require credit cards.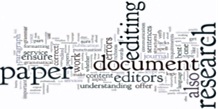 Substantive/structural review
Appropriate language and style
Clarity/consistency of presentation
Language consistency/ appropriateness
Accuracy/reference checking
Style sheet conformity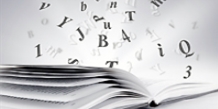 Verification of copy
Integrity check
Proofing spelling/ breaks/referencing
House style conformity
Format checking
We provide writing, editing and proofreading services during the following business hours:
Monday to Friday: 8am to 4pm Saturday and Sunday: Closed
Urgent jobs that require evening or weekend work must be prebooked and attract a surcharge of 25%
FULL PROOFREADING AUSTRALIA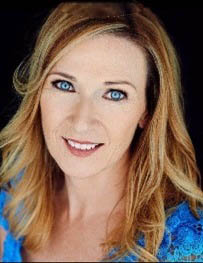 Sally Asnicar created Full Proofreading Services in 2007. Since then, the business has gone from strength to strength, as Sally's experience and reputation has grown exponentially. Full Proofreading Services also retains freelance Australian writers, editors and proofreaders to assist with writing, editing and proofreading for clients in Australia and overseas. We have served over 250 clients, including referrals from existing clients or acquaintances. Full Proofreading Services offers a truly bespoke service that focuses on your needs, using experience gained over the past 13 years to provide you with an accurate, high-quality and professional end product. Our aim is to perfect your written material, and maximise its readability for the enjoyment and engagement of readers.
Full Proofreading Services' writing, editing and proofreading services help businesses and individuals express themselves eloquently and uniquely using the written word, to present a professional image that sets them apart. Sally works one-on-one with writers to produce polished books that attract and excite readers.
View our list of services
An EAGLE EYE for perfection – AUSTRALIA-WIDE!
ACKNOWLEDGEMENT OF COUNTRY
Full Proofreading Services acknowledges the Traditional Custodians of Country on which we operate. We pay our respects to Aboriginal and Torres Strait Islander Elders past and present.
Thomas Barlow
"Sally's a genius. She is truly brilliant at what she does. I am in awe of her accuracy, professionalism, and nuance. She sees what others miss. In fact, I am thinking of writing another book just to have the chance of working with her again. Seriously - she's that good!" Read more…
Gabriel Farago
As a self-published author, I take great care in selecting my team, and no team member is more important than the editor. I have been working closely with Sally for two years now, and she has edited my third novel...I have been impressed by Sally's professionalism and attention to detail right from the beginning and it has been a pleasure to work with her.
Read more…
Tom Pritchard
"As a small web services agency, the need to access high quality copy is crucial to the ongoing development of our clients and as an agency. Sally is a perfectionist! Her work is superb and always exceeds our expectations and that of our clients. I hope to continue to use Sally as our go to person for all content writing services in the future; her services are a crucial step in the website development process."
Read more…
Chris Hepworth
"I was drawn to Sally's website on the basis that she specialised in first time authors. She took on my average work with ordinary characters and dubious plot lines and helped me to turn it into something that I am now extremely proud of and has a chance of commercial success. I cannot praise Sally enough for her patience and expertise. She was a delight to work with."
Read more…
Paula Houseman
"I found Sally very easy to work with. She's patient, warm and approachable. She's reliable—she came in ahead of deadline—and her pricing is competitive. With a sharp eye for detail, Sally picked up the tiniest grammatical oversights in my manuscript and offered some sound suggestions. And equally important, she related well to the tone of the story, instinctively knowing what needed attention and what needed to be left alone." Read more…