Our expertise in Australian proofreading, editing and writing
About

Full Proofreading Australia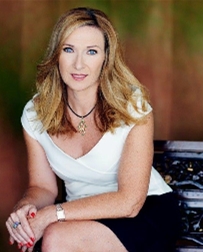 Established in 2007, Full Proofreading Services has quickly built a reputation for excellence and quality service, expanding its client base all over Australia as well as overseas. Qualified proofreaders, editors and writers are available to assist with the ever-increasing volume and variety of work.
Full Proofreading offers a range of services including copywriting, editing and proofreading to a diverse range of businesses, government departments and agencies, organisations and writers Australia-wide and internationally. If you need the assistance of an Australian proofreader, editor or writer,
contact us today
.
Services include proofreading as well as all types of editing and writing for writers, businesses, government (national/state/local and agencies), not-for-profits, and universities. Specialities are fiction (most genres), non-fiction, publications (brochures, prospectuses, annual reports, etc.), as well as copywriting for websites, localisation services, speech writing and ghostwriting (e.g. self-help books, memoirs, autobiographies).
Full Proofreading has excellent testimonials and often receives personal referrals from clients.
Why engage Full Proofreading Services?
WRITE. PROOF. EDIT. The three elements of Full Proofreading's services:
Our writing services help businesses and organisations to convey a well-written, professional image that sets them apart from the competition.
Our editing services help writers to produce polished books that exceed expectations and engage their readers.
Our proofreading services help government departments and other organisations to perfect written documentation and meet deadlines.
 In short, our services help people everywhere to express themselves eloquently and uniquely using the written word.
 We're here to help. Contact us today for a quote or if you have a query.
"Sally's a genius. She is truly brilliant at what she does. I am in awe of her accuracy, professionalism, and nuance. She sees what others miss. In fact, I am thinking of writing another book just to have the chance of working with her again. Seriously – she's that good!" Thomas Barlow, research strategist & author of A Theory of Nothing: https://www.amazon.com/Theory-Nothing-Thomas-Barlow/dp/0992415934
We are proud to be associated with