KEEPING UP APPEARANCES: DO YOU CARE WHAT YOUR CUSTOMERS THINK?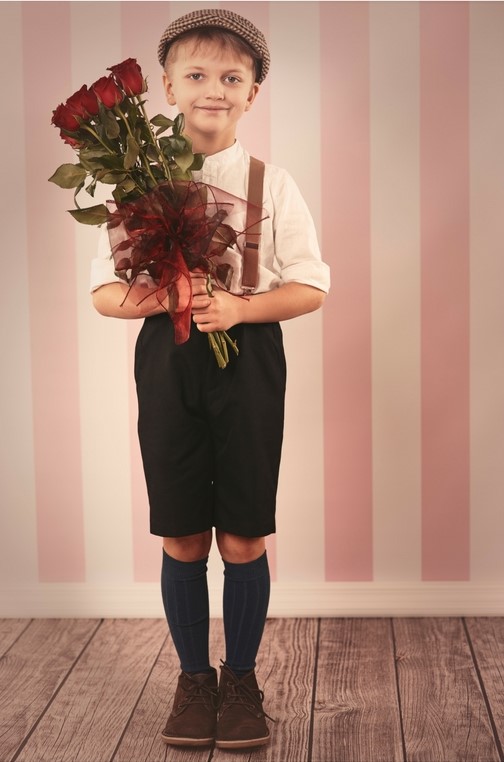 Have you noticed how often banks and real estate agents get new fit-outs? Makeovers aren't cheap, but they know how important first impressions are. To a prospective customer, a shabby, poorly presented office or shop façade is unlikely to instil confidence in the product or service your business provides. First impressions are crucial, but keeping up appearances is arguably just as important to prevent customers being tempted away by a 'better-looking' business. Customers are visual beings; they judge a book by its cover, then by the quality of its content.
It stands to reason, therefore, that if your business is to maintain a competitive advantage and impress customers with its physical appearance, this should apply to every visual aspect – including all written material. To maintain a professional image, everything from the company website to signs and banners, flyers, brochures, contracts, letters and annual reports should be well-written (in the correct version of English), and error free. If your business does not present well, customers are less likely to trust the integrity of your product or service – and in a competitive market, they can easily go elsewhere…
Most businesses don't have a qualified editor on their staff. Except for large organisations, the cost to have a full-time editor is considered non-essential. Instead, they rely on someone in-house who has 'good English skills' to 'proofread' their material. The reality is, unless that person has editing qualifications and is trained in the various levels of editing, they will not do a good enough job, especially if they already have another full-time role and can only 'proofread' material in a harried state, which is often the case.
Although large businesses and government departments can hire in-house editors to take care of the accuracy and presentation of written material, they are increasingly outsourcing this work to freelancers. In addition, more small to medium-sized businesses are recognising the benefits of hiring an external editor to ensure their website and marketing material is up to scratch.
One benefit of hiring an external freelance editor is that there are no ongoing costs, such as holiday pay, sick pay, super, etc.* – they don't even need a desk, as they work from their own office off-site (usually at their home).
If you have regular material that needs editing, such as a monthly magazine or blog article, you can negotiate a retainer with your freelance editor. This way, you know they will be available on a regular basis, and the cost is budgeted into your monthly expenditure. For one-off jobs, remember to give your freelancer plenty of notice. You are not their only source of income! They have other clients and are busy people.
In summary, here are the four main benefits of hiring a freelance editor:
It gives your business a more professional image and a competitive advantage.
You have someone qualified, experienced and reliable to perfect all your written material.
It's usually more cost-effective than hiring someone in-house.
The cost of hiring a freelance editor is offset by the value they add to your business.
If you still think there's no benefit to hiring a freelance editor, think about this:
A customer is unlikely to pick up a brochure and say 'Oh, what an outstandingly written brochure', BUT if there's a glaring typo, you can be sure they will notice it. Worse still, they'll grumble about it, or make fun of the unprofessionalism. How often do you see embarrassing typos posted all over Facebook? How would you feel if it were your business in the (bad) spotlight?
So, if you've recently spent a sizeable chunk of money on a fancy designer for your new office fit-out or shopfront, consider hiring a freelance editor to ensure all aspects of your business's image are professionally presented.
After all, in business, first impressions DO matter! What's your business's image worth?
*Check the ATO's regulations in relation to hiring contractors. In some cases, a freelancer can be deemed an employee based on the percentage of income derived from one client.