What clients say about Full Proofreading Australia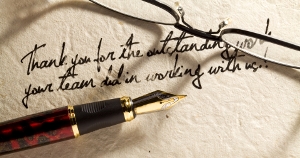 "We are proud to offer our professional writing, editing and proofreading services Australia wide and internationally. Positive feedback is always appreciated;
it pleases us to know our clients are happy with our work."

Sally Asnicar
"Sally is a consummate professional and an absolute star in all she does. At Pacific Trade Invest Australia, we have been using Sally and her team's services for over seven years. Throughout this period, she has always been friendly, timely, skilled, sharp-eyed, and thorough, as she reviews the many reports, articles, essays, and op-eds we send her way. As a diplomatic organisation, professionalism is key and working with Sally allows us to ensure a high calibre to the work we produce. I cannot recommend her services enough!"
Michaela Long, Pacific Trade Invest Australia, an agency of PIFS


"I am the author of several 'thrillers for the thinking reader', published by Bear & King Publishing, an entity which I own and operate. All my books are large in scope – 150,000 to 170,000 words – with complex, multi-layered storylines based on extensive research. As a self-published author, I take great care in selecting my team, and no team member is more important than the editor. I firmly believe that there is no successful book on the market that doesn't have an experienced and talented editor standing behind it. And so it is with my work. I have been working closely with Sally for eight years now, during which time she has worked with me on six novels and five novellas. I have been impressed by Sally's professionalism and attention to detail right from the beginning and it has been a pleasure to work with her. Her observations and suggestions regarding the characters, dialogue and structure of the manuscript have always been constructive, and well thought through.
Timing and reliability are also of critical importance during the demanding and often quite stressful editing process. Despite a very busy schedule, Sally has always delivered what she promised; promptly and on time. Sally is very disciplined and I recognise in her a person who always strives for excellence. This is clearly reflected in the quality of her work. I consider myself very fortunate to have a talented editor like her as a member of my team, and look forward to working with her for many years to come."
Gabriel Farago, www.gabrielfarago.com.au

"Aoris has been using Sally's editing and proofreading services for four years and we find the quality of her work to be consistently excellent. Her turnaround times are rapid and when she is heavily booked, she lets her clients know well in advance so we can plan accordingly. We are very happy with her work and recommend her highly."
Stephen Arnold, Managing Director & CIO, Aoris Investment Management


"Once again, Sally and her team pulled out all stops with editing our annual report this year, within an extremely tight deadline and during an exceptionally busy time for them. Their attention to detail is second to none, from the smallest punctuation mark to ensuring consistency is always maintained as per our brand guidelines. Sally is the ultimate professional and is a pleasure to work with. I wouldn't hesitate to recommend Full Proofreading Services!"
Olga Korobko, Wesley Mission, November 2022

"I engaged Sally at very short notice to proofread my lengthy manuscript. She was able to begin almost immediately and commit to completing it within my timeframe and given my desperate circumstances, I was simply relieved she was able to take on the work. Relief quickly turned to delight: Sally is warm and friendly, timely, skilled, sharp-eyed and thorough. Beyond proofreading, Sally also generously corrected and commented on numerous copy-editing points I hadn't picked up earlier. I will definitely be asking her to edit and proofread my future manuscripts."
Megan Dyson, 5 for Life: Healthy ways for healthy weight, https://5forlife.com.au


"The Full Proofreading team are absolute stars. Our NGO has received consistently top-notch copyediting, even within tight turnaround times. Sally and Julie provided polish to narrative and flow, ensured consistency in documents with multiple authors, and nimbly triple-checked scientific reporting as easily as prose. Can't recommend highly enough the value of working with Full Proofreading!"
April Seymore, Executive Officer, Port Phillip EcoCentre Inc, www.ecocentre.com


"In 2021, I wrote a book that aspired to support the pharmaceutical industry to understand the real-world digital information experience of patients and healthcare professionals as they turned to Google to exchange questions for health advice. This book was awkward to edit as it bridged between case-study based storytelling and technical theory – in essence, it's a textbook about Big Search Data. I turned to Sally to help me with the editing, presenting to her a pretty raw manuscript. Her input was invaluable, and her attention to detail reassuring. Feedback on my book What We Really Ask Dr Google has been very positive and it has paved the way for many speaking engagements and business opportunities. It goes without saying that Sally will be engaged to edit my next books!"
Julia Walsh, Founder and CEO, Brand Medicine International, https://brandmedicine.com.au/book/ols/products/what-we-really-ask-dr-google-healthcare-insights-in-the-digital-age 


"We were first-time authors when we approached Sally. We thought our novel was ready for proofreading. Sally's first round of feedback included further editing suggestions, which improved the structure and readability of the story. So, we engaged her to do a final edit and then proofread. Working with Sally became a valuable part of the steep learning curve we were on. Her attention to detail was exemplary and our writing skills have improved as a result. We are now working on our second novel, which we hope will become a series of four or more. We feel more competent as writers, in part, due to our collaboration with Sally. Our plan is to engage her earlier in the process this time."
Peter & Linda Wakeman, Enquire Within: Ascending, https://www.enquirewithinbook.com/ 


"As a novice fiction writer, Sally was my first professional contact. I wanted to get the most out of the proofreading service for my first manuscript and I made a conscience choice to be transparent, upfront and ask loads of questions. Basically, I wanted bang for my buck. And that's exactly what I got from the very first encouraging email. Aside from the structural editing, Sally offered suggestions on what might be a more suitable word, and pointed out when the details were out of balance or when a description simply didn't make sense. She challenged my characters and questioned their motives. While I was extremely happy with her service, I wasn't expecting the ongoing support and reassurance when it came time to pitching my novel to agents and publishers, which can be a disheartening journey. The Jump was published in April 2022."
Ghis Gallo, The Jump, https://ghisgallo.com/books/ 


"We first hired Sally's services to proofread our IPO Prospectus, transitioning now to helping us on an ongoing basis with our bi-annual financial reports, which we are required to prepare as an ASX-listed business. It is Sally's attention to detail, accuracy and ability to meet extremely tight deadlines that gives us confidence to entrust her with these extremely important documents, which must stand up against the scrutiny of both the market and regulators. Sally is a pleasure to work with and extremely accommodating. I couldn't recommend her enough."
James Diago, MoneyMe

"Out of 5, I'd give Sally a score of 6. I engaged her to help tidy up a book manuscript and did the most wonderful job. She is a skilled editor and a delight to work with."
Gordon Peake

"I have worked with Sally for a number of years now and she has provided me with fantastic assistance in delivering the annual report to shareholders for a multi-billion-dollar health care and animal care company. She has a demonstrated strong understanding of the unique requirements of this project and has always shown great professionalism and an ability to promptly turn around high-quality work."
Myles Wallace, Michels Warren Public Relations (Facebook review)


"After writing several drafts of my novel, I knew I had to find a good editor to take me to the next step. After researching various proofreading and editing services I found Proofreading, Editing & Writing Services Australia to be highly recommended on several internet searches. And Sally Asnicar proved to be an excellent choice. With her knowledge on the intricacies of writing and storytelling, I found her editing and suggestions to be first class. All my sentences flowed so much better with her grammatical corrections and/or amendments. Also, I felt that she fully understood the narrative I was trying to create and was always forthcoming with advice to any questions I might have had. Her recommendations were always honest and constructive. It felt like a true partnership and I highly recommend her to anyone who needs an expert editing service. 5 stars."
John


"Excellent service, professionalism, attention to detail, and speed to deliver! Thank you!"
Matías Novoa Echaurren (Facebook review)

"Sally is amazing with proofreading and editing. The insights she provides gives our firm the edge with our published work."
Alex Jamieson, AJ Financial Planning

"Finding Sally to help me with my manuscripts is what I like to think of as winning the jackpot. I was fortunate enough to stumble over her services a few years ago, and already we have collaborated twice – which I think speaks for itself. I am fond of working with Sally because she really has a keen eye for mistakes/corrections. Just when I think I have read my manuscript as much as I ever can, there Sally is, pointing out something that I must have read a hundred times before. I love working with Sally because she is not afraid to offer honest advice on how best to proceed with plot points etc., and she has been more than patient while working with me in the past. I am confident that whoever seeks the services of Sally will not be disappointed. I am already drawing up plans for us to work together for my third novel. It's evident to me that Sally desires for people to make the most out of their work. Thank you to Sally for all the help and extra advice you have provided to me over the years, and I am looking forward to seeing what else we can cook up together in the future. I am really glad our paths crossed."
Stephanie Louise May, www.stephaniemayofficial.com

"Aurora Expeditions has worked with Full Proofreading Services for more than five years. We engage Sally to proofread major content that we write for our brochures our and website. Not only are Sally's response and turnaround times fast; she goes over and above my expectations by fact-checking and also ensuring that details such as accents on non-English words are correct. The service provided by Full Proofreading Services is not simply a spelling and grammar check; my own writing has improved from the work that I get back from Sally. Thanks for always being available when we need you, Sally!"
Mark, Product Manager, Aurora Expeditions

"I used Sally Asnicar's services to edit my book and was very pleased with the result. Sally is technically capable, knowledgeable and thorough; she found numerous small errors and inconsistencies in my manuscript that I would never have picked up no matter how many times I read it. I also found her easy to deal with and she didn't try to impose her views on me."
Ian Macfarlane, Author, Ten remarkable Australians who left their mark on the world – but we forgot them


"My first draft book I sent to Sally was like a piece of clay, the characters and plotlines within needed moulding. She helped me to shape it into a book that takes pride of place in my heart – I'm sure every author feels this way about their first work.
If that doesn't say enough … Sally was fantastic to work with, she got my twisted sense of humour and has a velvet touch when offering constructive criticism. I couldn't recommend her more highly."
Adrian Callaghan


"We have been using Full Proofreading Services for many years to proofread all menu content for Hog's Breath Café and two other Hog's Breath concepts. Sally and her team's turnaround time is extremely prompt; she is very accommodating of any last-minute jobs that need immediate attention. Sally provides a full mark-up of all changes and makes recommendations to improve overall presentation of our written material. We look forward to working with Sally and Full Proofreading Services well into the future."
Alison Ossendryver, Project & Service Manager, Hog's Breath Café


"Sally's a genius. She is truly brilliant at what she does. I am in awe of her accuracy, professionalism, and nuance. She sees what others miss. In fact, I am thinking of writing another book just to have the chance of working with her again. Seriously – she's that good!"
Thomas Barlow, research strategist & author of A Theory of Nothing, https://www.amazon.com/Theory-Nothing-Thomas-Barlow/dp/0992415934
"I found Sally very easy to work with. She's patient, warm and approachable. She's reliable and she came in ahead of deadline. With a sharp eye for detail, Sally picked up the tiniest grammatical oversights in my manuscript and offered some sound suggestions. And equally important, she related well to the tone of the story, instinctively knowing what needed attention and what needed to be left alone."
Paula Houseman, Author, Odyssey in a Teacup, http://www.amazon.com.au/Odyssey-In-Teacup-Paula-Houseman-ebook/dp/B0153VEB2I

"I was drawn to Sally's website on the basis that she specialised in first time authors. She took on my average work with ordinary characters and dubious plot lines and helped me to turn it into something that I am now extremely proud of and has a chance of commercial success. I cannot praise Sally enough for her patience and expertise. She was a delight to work with."
Chris Hepworth, Author, The Sleepwalker Legacy and The Nocnista Agenda, http://christopherhepworth.com/

"As a small web services agency, the need to access high quality copy is crucial to the ongoing development of our clients and as an agency. Sally is a perfectionist! Her work is superb and always exceeds our expectations and that of our clients. I hope to continue to use Sally as our go to person for all content writing services in the future; her services are a crucial step in the website development process."
Tom Pritchard, Skypoynt, http://www.skypoynt.com 

"I had the pleasure of using Sally Asnicar's editing and proofing services for my new book. I was delighted with her work. Sally is easy to work with and very efficient. She maintained regular contact with me throughout the editing process and her suggestions and ideas were constructive and extremely helpful. I would have no hesitation in recommending Sally."
Sally Thibault, Speaker, Author, Seminar Presenter, www.wisemothers.com.au

"As a first time author, I found entrusting my hard work with a proof reader difficult. However, Sally from Full Proofreading Services made the final proofing stage easy. Sally respected my desire to have my MS proofed in American English, she followed all my instructions, kept me in the loop with all her suggested changes and delivered the final document on time, within budget. Full Proofreading Services comes with my highest recommendation."
Ben West, Author, The Red Rucksack, www.redrucksack.com

"Sally provides a prompt, reliable proofreading service every time. I would happily recommend her to anyone who truly cares about the quality of their work."
Communications Officer, CatholicCare Sydney, http://www.catholiccare.org

"I truly appreciate Sally's services; she is efficient, prompt and 'a real person' in Australia. It was imperative for me to use an Australian-based business for proofreading my Bushfire reports. Sally is a star; I haven't felt the need to seek other services of this kind elsewhere. My documents are far more professional without those pesky mistakes."
Melanie Jackson, Bushfire Risk

"I cannot recommend Sally from Full Proofreading highly enough. She was always available to provide feedback concerning the plot and characters from my novel and help with any changes required to enhance either. Because of her professional assistance, I feel the manuscript is now ready to be submitted for publication."
David Peterson, NSW

"I needed someone to proof pages on my website. I googled for such a service and found Full Proofreading Services. The service provided by Full Proofreading Services was efficient and top rate. Full Proofreading Services reviewed the documents quickly and identified very useful suggested changes. I wouldn't hesitate in recommending Full Proofreading Services for any proofreading work you have. I will certainly use them in future."
Connor James, Permitz Group

"It is great working with Sally from Full Proofreading Services. She delivers high quality work and I would recommend her to anyone who needs copyediting and proofreading services. Five stars all the way."
Menkes, ANU

"Sally was excellent. Her service was professional, prompt and insightful. She gave me a clear deadline, stuck to it and checked in along the way. Couldn't have asked for more. Would definitely recommend her service."
Elise G.

"Sally is a great editor and also a reliable person… Every time I need something proofread, the first person in my mind is Sally."
Justin

"Sally was prompt and efficient in delivering to us a fast but more so very accurate proofreading service. I would not hesitate to use Full Proofreading Services again or recommend them to others."

Caragh Doeven, HVG

"Great service, very prompt and has a high attention to detail. Sally ensured we were satisfied with the service and was lovely to work with. Would recommend!"
Kristy

"I hired Sally to help me edit a very personal book I wrote about my childhood and a special friendship: Your Friend Forever. Sally was professional, efficient and provided lovely feedback about my book. I found her editing to be really thorough and her fee was very reasonable. She kept me up to date on all aspects of the editing and consulted me at various points. I am very pleased with the finished product. Dealing with Sally was extremely easy and she will certainly be used by me on future projects."
Catherine Ramos

"I didn't know what to expect when I first approached Sally to help me with a book project. She offered plenty of great feedback and ideas during the editing and proofreading process – I've even picked up a few tips to help me with my writing. Working with Sally has been a positive and satisfying experience; she's professional, knowledgeable and reliable and will be my go to person for all future jobs. I would highly recommend working with Sally to anyone who wants a quality service with a quality output."
Milena, Sydney

"Full Proofreading Services provides a professional and great service, at short notice and under pressure. Sally is responsive to client needs and goes the extra mile to provide support and encouragement as well as sound proofreading and editing. She adds a sincere, personal touch to her work. I was thoroughly impressed and satisfied with the work completed. If I needed future editing or proofreading services I would not go anywhere else!"
Anna W, Sydney

"Sally Asnicar of Full Proofreading Services assisted me with my SJD thesis. She attended to the formatting, grammar, consistency and compliance with drafting requirements under the AGLC. I was especially grateful for Sally's efficient and timely assistance in bringing a seemingly neverending project to completion."
A Bergman

"Pure magic, pure talent, best results."
Haydar Jawad

"Over the past few years, I've used Full Proofreading for the proofreading of a number of texts. Each and every time, Sally has done an excellent job spotting typos and errors I've missed repeatedly myself. The texts are almost always back to me earlier than expected. Highly recommended!"
Vaughn, The Netherlands

"Sally was a wonderful find… She not only proved to be very proficient, but was able to meet all of our strict deadlines and was willing to go out of her way to ensure we were happy. She communicated very well and we always knew where we were at with the job. I would recommend her with no hesitation."
Leisa Chell, Alan Carter Price Guides

"My experience with Full Proofreading Services couldn't have gone any easier. They took all the hard work out of several proofreads and provided me with a polished product suitable for presentation."
Tracey Johnson

"I was delighted with the finished product. Sally has taken a lot of care and research to deliver a great result. She has done over and above what was expected of her. Great person to do business with. Thanks Sally."
John from Dudley East, SA

"Speed, efficiency, attention to detail, adherence to deadlines, professionalism and competitive rates were what I was looking for, and they were exactly what Sally delivered. Couldn't recommend her services highly enough. 10/10!"
Mike from Wahroonga, NSW

"Sally Asnicar certainly has an Eagle eye for perfection when it comes to proofreading. I found her advice invaluable, honest and constructive and she handles people's work with sensitivity."
David

"Sally provides an excellent service. She has an eye for detail and provides professional advice and great customer service."
Anna Marie Jennis, NSW

"Sally does an excellent job – she shows a great interest in understanding my business, always asks questions and her attention to detail is super."
Jarrod McGrath

"Always professional and quick service. Takes the pain out of a process I just cannot do."
David Cains, The ARMS Group

"Very pleased with the proofreading you did for me. It was accurate and delivered on time. I will use you again for my next book."
Steve Morris


"Sally provides a great service that is timely, helpful, and, above all, accurate."
Sydney-based not-for-profit