'IT'S LIKE RIDING A BIKE'.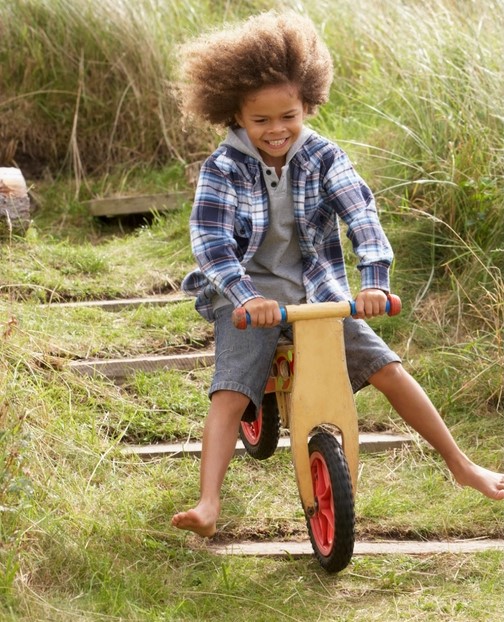 Why reading is one of the greatest skills a child can learn.
Learning to read is like learning to walk, talk, ride a bike, or swim. It gives you an irrevocable sense of freedom.
Like most children – at least, those born in 'my era' – I didn't learn the alphabet until I started primary school, so I probably couldn't read much before I was six. But like any wonderful skill you learn that you never forget: walking, talking, riding a bike, swimming; once learned, it gave me an irrevocable sense of freedom and excitement, and I never looked back.
I devoured anything by Enid Blyton and Beatrix Potter before moving on to works by J.R.R. Tolkien, Lewis Carroll and Emily Bronte. Then there were the authors I discovered at secondary school: Shakespeare, Huxley, and many more.
Most nights, I would read under the candlewick with a torch until I invariably got into trouble with my parents. Little wonder I was always so hard to raise from bed the next day. We lived in the countryside, so school holidays could be a lonely affair. I wrote stories for entertainment in between playing in the fields with the Jersey cows, and building cubby houses out of hay bales.
Lewis Carroll's Jabberwocky remains one of my favourite poems. It introduced me to the joy of playing with language, which is something I still love to do.
I think learning to read is one of the greatest gifts a child can receive. It opens up a world of imagination, knowledge, and freedom.
As a child, who or what sparked your passion for reading?
Did you have a special story, a favourite author or book that made an impression on you?